Installing or upgrading a smart ac thermostat will have a significant impact on your household budget as well as how comfortable you are in your home. Nearly half of the utility costs for an average home are for heating and cooling. By turning on your HVAC system when you expect to be home and shutting it off when you don't think you'll need interior climate control, a programmable thermostat can help you cut those expenditures.
A smart ac thermostat does much more than just follow a routine. . It will give you full control over your HVAC system even when you're away from home and allow you to construct more complex schedules for every day of the week.
What Exactly Is A Smart Ac Thermostat?
You may design and configure automatic temperature settings depending on your everyday routine, the climate, and your air conditioning and heating need with a smart thermostat, also known as a linked or communicating thermostat. Some Wi-Fi thermostats offer this cutting-edge feature, but not all do.
Basics of Smart Thermostats
Wi-Fi is required for you to make modifications on even the most basic smart thermostats. You can turn a dial or press a button without getting off the couch. Instead of utilizing a remote control, you can use your smartphone, tablet, or another device to view data and settings or change the temperature.
The principal control of your heating and cooling system is directly connected to the thermostat. It can be configured via an app even if you're not at home. Even if you neglected to adjust the thermostat before you left, you can still save electricity by turning it back while you're at work or on vacation. To make your home comfortable when you come, you can change settings from the office, your automobile, or another nation.
How to Set Your Smart Ac Thermostat
The touchscreen in most cases makes configuring the device incredibly easy. When not in use, the thermostat will be in sleep mode to conserve energy. To choose between "Heat" or "Cool" mode, tap the screen to wake it up. You can choose the preferred temperature using the up and down arrows. The controls for the thermostat when using the app are typically identical to those on the touchscreen, with the exception that they are on your mobile device. They use the same methods of system control.
Features of Smart Thermostats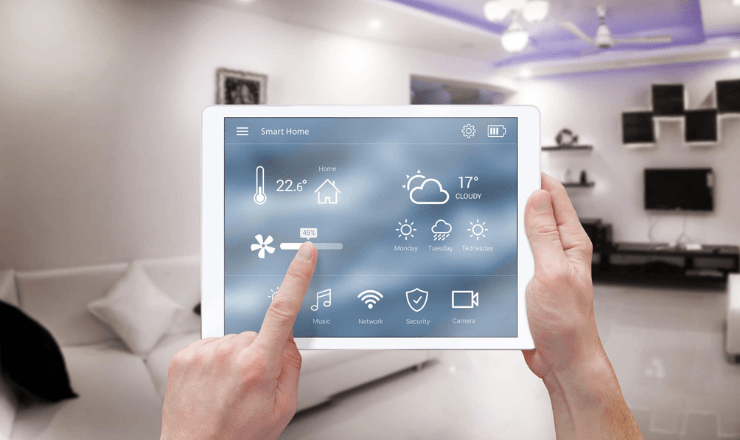 Depending on the model that you install, the functionality could change. In addition to allowing you to remotely control the temperature and set a heating/cooling schedule, a smart thermostat might incorporate the following features:
Usage Tracking
The device's ability to operate an HVAC system can eventually lead to energy savings. System utilization reports are available. These can be used to comprehend how changing your habit can help you save energy.
Energy Monitoring
Some smart thermostats go one step further by monitoring the energy consumption of your heater and air conditioner. Depending on the device, defaults for saving energy can be provided. The amount of money you want to save on your power bill can therefore be used to set the thermostat to control your HVAC system.
Learning
Models with more features can learn your schedule. It follows that if you frequently reduce the temperature before going to bed and raise it in the morning, the thermostat will ultimately learn your routine and make your preferred settings on their own.
Automation
Your home automation system can be expanded with a smart thermostat. Different automation setups are possible. You could program your security system or smart lighting to switch on when the thermostat is lowered, for instance.
Zoning
A smart ac thermostat can figure out when each room is most frequently used or occupied if you have a zoned system that allows you to manage the temperature in distinct areas. By identifying these patterns, schedules may be made for each.
Smart AC Thermostat Benefits
Knowing the many advantages of a smart thermostat will help you feel certain that you're getting the greatest deal because smart thermostats can cost more than conventional ones.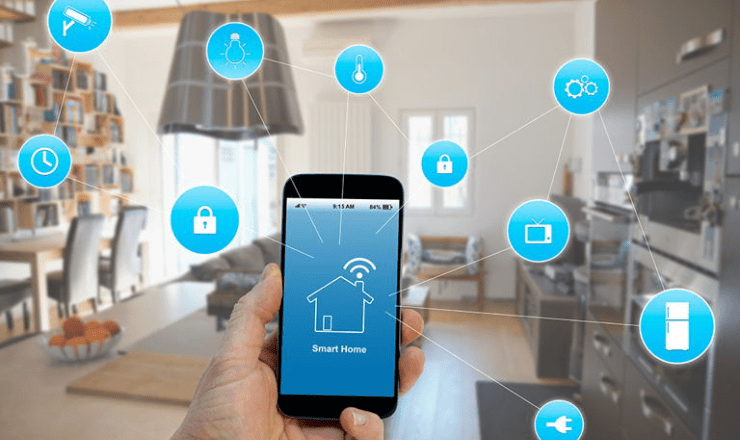 Keep An Eye On And Control The Temperature In Your Home
Smart thermostats let you program a temperature range that will be maintained while saving you money on energy expenditures. They can also keep an eye on the temperature in your house and, if it rises too high or low, automatically turn on the heating or cooling system.
Voice Command
Most smart home appliances are compatible with your smart thermostat. You can order your Alexa or Google Home device to adjust the temperature. If your phone is gone or you don't want to get up from the couch, simply demand the temperature to be adjusted using your voice.
Lower Your Energy Expenses
As they are more effective at controlling temperatures, smart thermostats can save energy use by 20% compared to conventional ones. Your heating and cooling system will get a rest when you program them to turn off at specific times, further reducing your energy expenses.
 Automatically Start The Air Conditioning Or Heating
Depending on the temperature, a smart thermostat can automatically turn on or off the heating system. The thermostat can be programmed to activate the air conditioner when the temperature rises too high. By doing this, you may maintain comfort without having to constantly regulate the thermostat.
Keep An Eye On The Indoor Environment
Typically, thermostats are used to gauge the temperature in a specific space. Smart thermostats, however, are capable of more. They can also keep an eye on the amounts of oxygen, carbon monoxide, humidity, and indoor air quality. The thermostat will shut off the cooling system if the relative humidity rises. The thermostat will activate the furnace to boost oxygen levels if the carbon monoxide levels are high.
During Designated Times, Turn Off Any Unused Equipment.
You can use a smart thermostat to see how much electricity each piece of equipment consumes and turn off anything that is not necessary. You may configure the thermostat to turn on the air conditioner at 5 PM, for instance, if you typically put it on at 5 PM but don't get home until 6 PM. The air conditioner will switch off at 6 PM, yet you will still feel comfortable in your house.
Find issues before they grow into larger issues
A smart ac thermostat can figure out what raised the temperature and how to fix it. Additionally, it can tell if there are bugs or rodents in your house, a faulty furnace or air conditioner, or both. The thermostat will inform you if there is a problem.
Simple to Install and Keep Up
Compared to conventional thermostats, smart thermostats are simpler to install and maintain. You may connect your iPhone or Android device to the smart thermostat by downloading an app. You can use the app to monitor energy use, change the temperature from afar, and do much more.
Conclusion
Contact the experts at Dream Cool Acs if you're prepared to install a smart thermostat in your house and get all of its advantages. We are a business that specializes in installing smart thermostats in homes across UAE and HVAC systems. To make an appointment, you can give us a phone or go to our website.
When the experts get there, they will talk to you about your needs and suggest the ideal smart thermostat for your house. Your thermostat will be installed by specialists, who will also demonstrate how to operate it. Additionally, they will show you how to care for the thermostat for a long time.