Air Conditioning Services in Dubai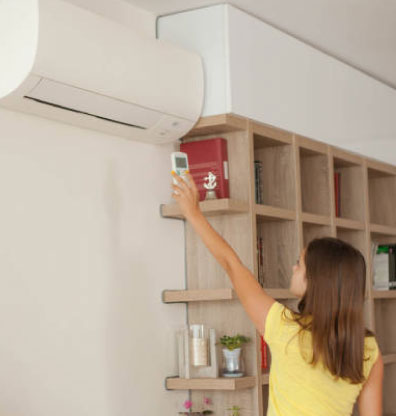 Our team have the most excellent AC specialists and experts in Dubai. As the leading air conditioning business, we have unique skills and years of expertise. Furthermore, our specialists take technical courses to expand their knowledge, which is evident in their excellent job. Customer pleasure is our first priority. We have fixed uncountable Air Conditioners without any complaint. If you want to ensure your air conditioner in top shape, Give us a call! The demand for Air Conditioning Services in Dubai is increasing due to the need for devices, and the weather is responsible for it.
Why are we best in Air Conditioning Field?
Air conditioning businesses created an excellent device that prevents humans from exploding in Dubai. Air conditioning is primarily used to regulate the temperature in an enclosed space. In hot climates, it cools the air, while in cold climates, it warms the air. However, if the AC is not effectively cooling, it may require maintenance or repair. As, Our AC experts do a detailed inspection of the issues. Typically the leading cause for dull performance may be due to refrigerant leaks. Our air conditioning professionals look for leaks in coils or valves. The piping
may have some holes that need to be patched. Finally, the pressure is checked, the proper refrigerant is refilled, and the moisturizer is removed.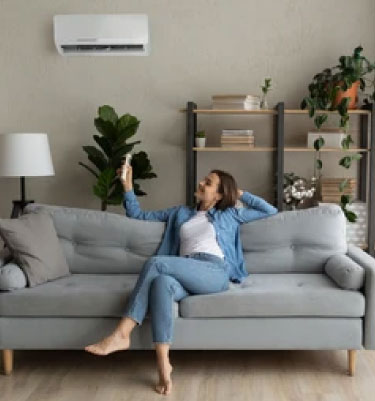 Keep yourself and your family comfortable indoors by using your air conditioner. It may be irritating and expensive when an air conditioner malfunctions. Our Dream Cool AC Services staff makes installing, repairing and maintaining air conditioners simple.

We'll visit your house to identify the issue if your Air Conditioner isn't functioning correctly. If there is no choice other than repair, we'll ensure it to carry out swiftly and effectively. To do numerous repairs on the same visit as the estimate, Dream Cool AC Service ensures that its vans have stocks all the time.

For a cost, efficiency, or other factors, it may be necessary to replace an outdated air conditioner. However, there is no one-size-fits-all approach to choosing an air conditioner. Our air conditioning professionals come to your home to determine precisely which air conditioner would work best for you. Your choice, financial situation, and other critical considerations for your comfort will always be considered as we work with you.

Maintaining your air conditioner is crucial since it will prolong its life. According to the Dubai Department of Energy, homeowners might increase their unit's efficiency by 5–15% simply by changing their filters regularly! In some cases, system maintenance is necessary annually to maintain the validity of manufacturer and repair warranties. However, to accommodate diverse spending limits and demands, we provide yearly maintenance options. In addition, we offer benefits, including priority service, product and repair savings, and more.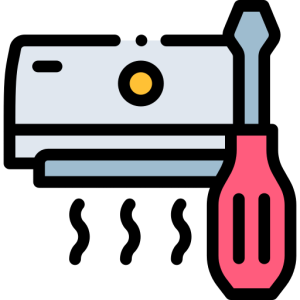 Commercial Air Conditioner Repair
In large buildings, Air Conditioning firms install central air conditioners. The large ducts and pipes circulate the warm and chilly air. Repairing a commercial air conditioner takes time, but our team of ac specialists with cutting-edge technology can do the job much more quickly. Ducts circulate air throughout the whole structure, concealed behind the walls and roofing. The air will escape through the ducting system's borders, which have cracks and holes, cooling the concrete but not the people within. The installed air conditioning systems would be under a lot of pressure. There will be more effort, more energy utilized, less life, and more repair.
Frequently Asked Questions
What issues can an air conditioner detect?
An AC can face problems like hot air, irritating sounds, unpleasant odors, a broken fan, and many others.
What is the maximum life of an AC?
The life of an air conditioner is determined by its maintenance. With good services and care, the expected life is more than 15 years. Otherwise, it will die in 5 years.
How long can I run my AC?
ACS can run for more than 48 hours, but giving them breaks every 10 hours is recommended.
How do I check the Air Conditioner temperature?
Use a thermometer; any thermometer will do, even one from a refrigerator, and tape it slightly inside. After letting your air conditioner run for about 10 minutes, check the temperature and make a note of it.
What should I do to maintain my AC?
You have to check a few things by yourself, like the filter, water leakage, and any smell from the device. Other than it, go for service annually.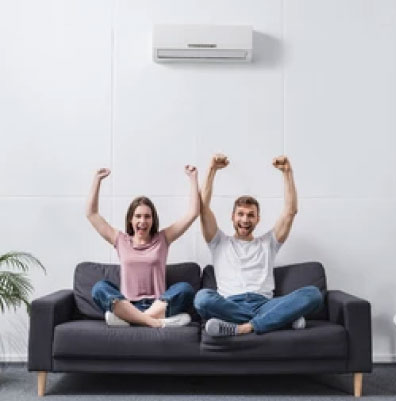 AC is not working properly?
Contact Us Today!