AC Duct Cleaning Service in Dubai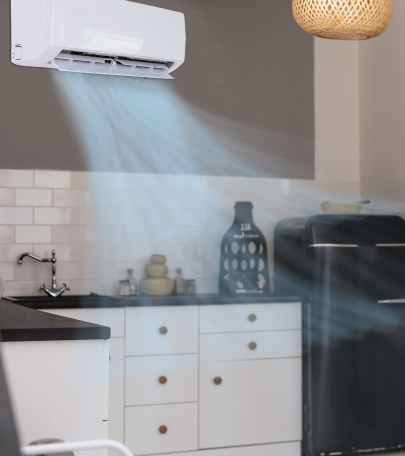 We provide skilled air duct cleaning services at Dream Cool AC Service. For effective duct cleaning, we employ the most recent technologies. You will require our HVAC duct and air duct cleaning services if your home's ducts appear a little dusty. We will examine them and advise you on the subsequent actions to improve indoor air quality. Air duct cleaning is redefining home health. Cleaning debris, dust, and microbial growth from your ducting might increase the HVAC system's performance while keeping your home clean and enhancing the air quality within. Cleaning your ducts will reduce the amount of dirt in your home and air because they are typically the source and conduit for biological pollutants and dust. Pounds of land might be hiding in your air ducts. Due to regular HVAC usage, pet dander, new construction or remodeling, smoking, water damage, and other factors, millions of particles of dirt, dust, and debris can gather in your ductwork. Our latest instruments and highly skilled employees enable Dream Cool AC Service in Dubai to provide an unrivaled whole-system clean. It won't help to wait for better indoor air.
Why is there a need for duct cleaning?
Regular cleaning of your air ducts is inexpensive to keep your entire home cleaner. But there are several more advantages to this straightforward activity. Your heating and cooling systems may run more effectively with a clean duct system, which helps save on utility costs. When your ducts are clogged, the system needs to work harder and run longer to push heat or air to the vents and maintain a pleasant temperature in your house. Additionally, consistent use of this service helps reduce the number of germs and dust mites in the air.
The Dream Cool AC Service professionals advise cleaning your air ducts every three to five years. Allow a professional to inspect your system and advise whether or not your air ducts need to be cleaned. If you recently bought a house and are still determining the last time they were cleansed.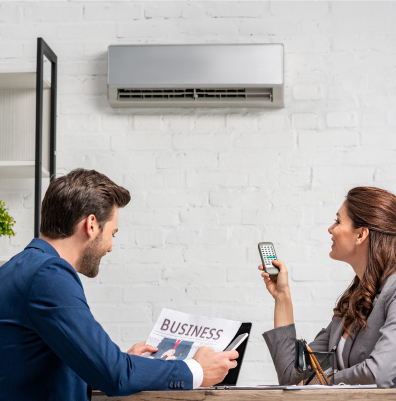 Benefits of AC Duct Cleaning

We do air duct inspections to determine whether or not your ducts need to be cleaned, to provide information, and to let you know what to expect. Different times are scheduled for the inspection and cleaning.

Using a powerful HEPA-filtered vacuum, we clean your furnace's blower, vent covers, and evaporator coil. We then attach it to your ducting to remove debris from deep inside the system.

After using compressed air to blow the impurities out of your air ducts, we drain every last bit of dust and debris into our specialist vacuum system.
Air Duct cleaning complete procedure
Our air duct cleaning service starts with examining your HVAC system and air ducts. A second visit could be necessary for the cleaning, depending on Dream Cool AC service.
When it's time to clean, we connect your air duct system to our strong blower and HEPA-filtered vacuum.

The filth in your air ducts is then agitated and removed using our cleaning equipment. Our vacuum hose will draw all the debris and dust into our vehicle once we've moved it.

We will clean all of your vents.

After cleaning, you can observe the difference between the in-duct before and after.
Frequently Asked Questions
What is the primary benefit of duct cleaning?
Duct cleaning offers your AC many benefits. It increases the lifespan of AC, helps it provide better efficacy, and lowers the consumption of electricity.
How much time is required for duct cleaning?
Primarily, it depends on the size of your AC. Regular duct cleaning does not require more than two hours.
How frequently should your ducts be cleaned?
Duct cleaning is a process that you have to do every 2 to 3 years. If you ignore it, it directly affects the health of your cooling machine.
Is duct cleaning a bothersome process?
It may bother homeowners if they try cleaning the duct themselves. On the other hand, if they hire a professional, it is not a messy procedure.
Can a fire start in unclean air ducts?
If a person does not allow the dust and debris to stay on the duct for a long time, there is a risk of getting burned. It may affect the other parts of an Air Conditioner too.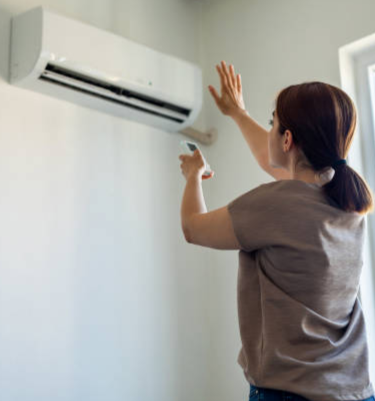 AC is not working properly?
Contact Us Today!