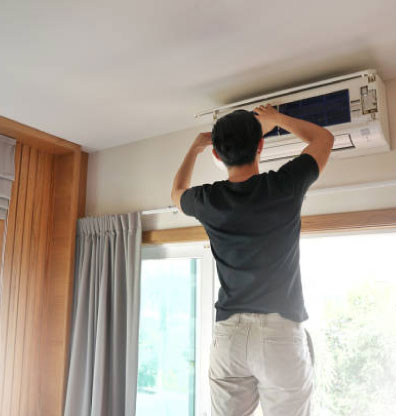 Buying an AC is not an issue nowadays, but maintaining the good health of the cooling machine becomes challenging! Please open this link to read about our AC maintenance services. Global warming affects our planet rapidly, and the heat level is also increasing with time, additionally, heat in Dubai needs no words to describe it. According to an authentic survey, 90% of buildings in Dubai grab air conditioners by the laps. The AC maintenance, installation, and repair industry is expanding like heat, and if you find your AC broken down, we are sure you will look for an experienced and well-trained firm to maintain it. We affirm that you will not find a better option than Dream Cools, as we have decades of experience in AC maintenance.
Things to check for AC Maintenance service
To make sure the air conditioner performs as efficiently as possible throughout the year, consumers may take a few precautions. You may perform some of these operations by yourself since they are straightforward, but you should leave others to a professional in air conditioner repair.
Clear the area around the unit of brush and garbage.
Every spring, clean the condenser coils.
Replace HVAC air filters on a regular basis.
Check for faulty electrical connections or loose contacts.
Keep bearings and motors lubricated.
Fill up on refrigerant.
Check to see if the condensate drain is clear.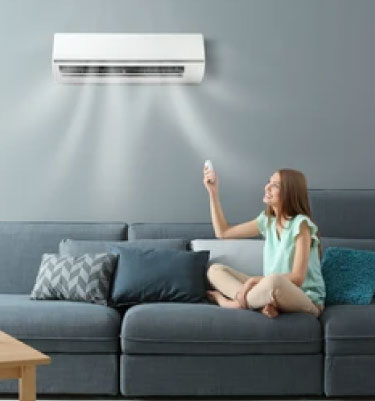 Benefits of AC maintenance
Regular HVAC maintenance reduces the risk of a severe summertime operational failure for an air conditioner. Moreover, a few tips are there that will help you maintain the AC.
Symptoms You Should Note For AC Maintenance
You can make your HVAC system last longer with routine air conditioner maintenance. Here are a few indicators of why you should contact Dream Cool AC Service in Dubai.
 The HVAC system either needs to be fixed or cooled correctly.

 Extended amounts of time are spent with the AC system operating continuously.

 The air conditioner regularly comes on and goes off.

 Ice or freezing symptoms on copper refrigerant tubing or an outside coil
Why are we the best option?
You should refrain from entrusting the maintenance of your AC to just anybody. In such a situation, you need professional skills and knowledge such as critical work as Dream Cools AC Service. Our staff is available around-the-clock to provide high-quality service on a schedule that works with your hectic schedule. You can rely on us to show up on time, be upfront about our price, and fulfill our "Done Right Promise" to your satisfaction. Many consumers rely on our services for their AC unit maintenance when required.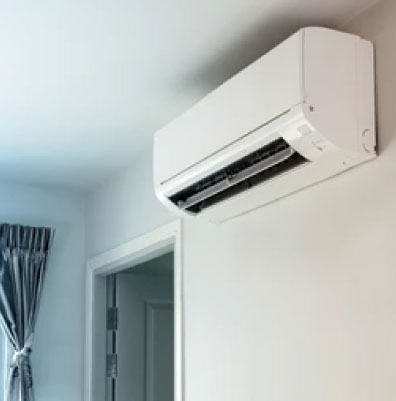 Frequently Asked Questions
What actions are involved in AC maintenance?
Regular maintenance of an AC contains a few things like changing or cleaning the filter periodically, duct cleaning, and a few other things.
How frequently should I go for AC maintenance?
It depends on the usage of your AC. If you prefer using AC for a long time throughout the year, maintain the AC twice a year at least.
Can I maintain the AC myself?
Yes, you can maintain it yourself if you have some knowledge about Air Conditioners. But it is a significantly better option to call a professional because he offers the complete package.
How can I tell if my air conditioner needs maintenance?
Many things indicate the maintenance of an air conditioner, like hot air, unpleasant smell, irritating noises, water leaking, and high humidity.
What occurs if the air conditioners aren't frequently serviced?
If owners neglect to maintain the AC regularly, the first downside is the unexpected rise in the electric bill. Secondly, the owner will have to spend money continuously to achieve optimal performance.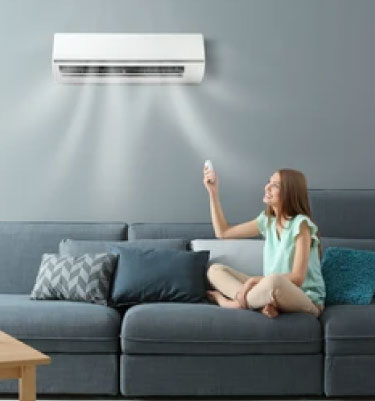 AC is not working properly?
Contact Us Today!