The Leading
AC Maintenance Dubai,
UAE's Company
Fix your AC's from
our Expert HVAC
Technician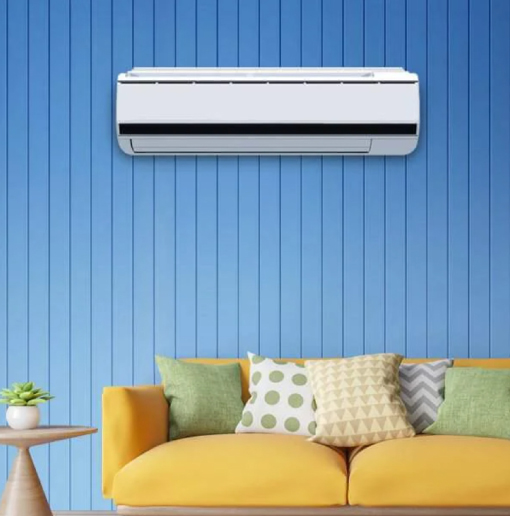 Professional services are required for AC repair Dubai for the best performance and longevity of your air conditioning system. Because living in Dubai's scorching heat might be unbearable without a dependable and effective air conditioning system. That is why, at Dreamcoolacs, we take pride in providing high-quality AC repair services to assure your comfort and peace of mind all year long. Our knowledgeable and qualified technicians have years of expertise in the field and are proficient in working with both residential and commercial AC units. So, we are dedicated to providing top-notch services, using the most up-to-date equipment and methods to identify and resolve any problems that might be affecting your air conditioner.
Whether the issue is a broken compressor, refrigerant leaks, damaged electrical components, or any other issue, you can trust that our staff will quickly identify the best solution to get your AC working again. At Dreamcoolacs, we value transparency and client happiness. We will give you a thorough analysis of the issue and an extensive explanation of the suggested solutions before starting any repairs. We work to finish the repairs quickly without sacrificing quality, and our fair and reasonable pricing so that you get the most value for your money.
Keep Cool with Our Top-Rated AC repair Dubai Services!
With our expertise and skilled staff, we have helped thousands of satisfied customers. Because nothing is more valuable than our relationship of trust with our esteemed clients, thus offering a risk-free performance with great satisfaction is our top focus. Dream Cool AC Repair Service and AC Maintenance staff guarantees high-quality work delivery and is well-equipped. The services we provide include:
Our Comprehensive Service Area in Dubai:
We take pleasure in our extensive service area, which includes the entire city, ensuring that our experienced AC solutions are easily accessible to you no matter where you are. So, whether you live in the heart of the city or on the outskirts, you can count on us to meet your cooling demands. Our trained technicians will arrive at your place promptly, carrying with the required tools and skills to provide excellent service. So, we are committed to servicing the entire Dubai community by providing dependable air conditioning maintenance, effective air conditioning installation, and prompt air conditioning repair. So, experience the ease of our vast service reach by contacting us today and allowing us to bring relaxing comfort to your door!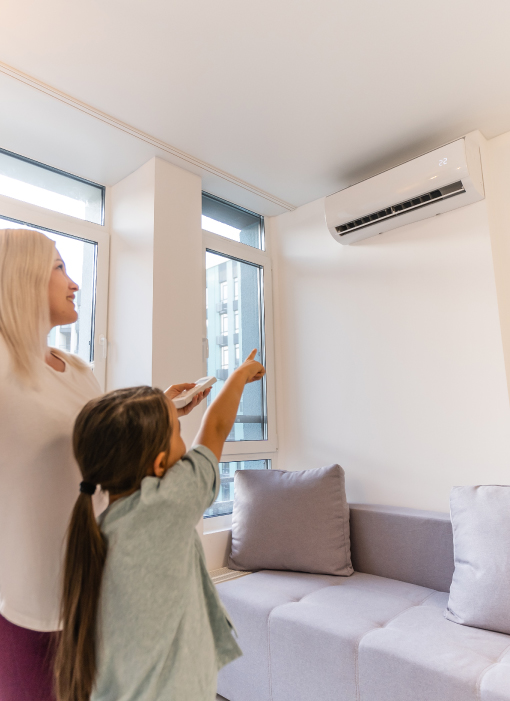 We want to mention here that our quality work is our strength. We have managed many commercial projects with 100% success and satisfaction rates.
Our top priority is our commitment to providing excellent customer service, and we have a stellar track record in this area.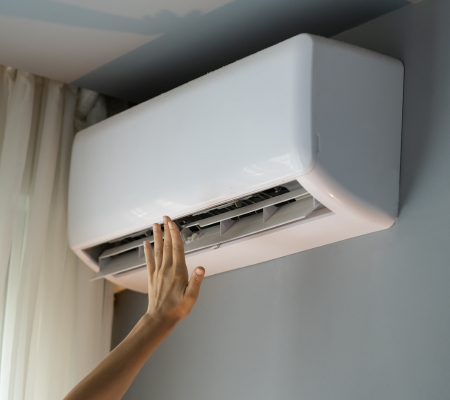 How we provide our services: A simple and effective process
Dream Cool Air Conditioning Services has simplified service process to make it more convenient for our customers. Contact us, our professionals will quickly assess your needs by asking simple questions to identify the problem. When we arrive at your location, our professionals perform preliminary checks to discover any issues and recommend any necessary changes. We maintain open communication with our consumers throughout the process, keeping them informed and educated about the problem and the solutions we suggest.
Our dedication to transparency guarantees that you have entire visibility into the service process, allowing you to rely on us to provide fast and dependable AC solutions.
Dreamcoolacs is your dependable partner when you looking for AC service near me in Dubai for all of your AC-related needs. We provide comprehensive Aircon repair services and effective AC installation as a reputable AC maintenance company in Dubai. So, you can rely on us to maintain your cooling system functioning smoothly and efficiently. Don't put up with discomfort; instead, contact us today for experienced AC solutions and enjoy the comfort and efficiency you deserve!
Expert Aircon services in Dubai
Dream Cool Air Conditioning Services, your go-to choice for experienced Aircon maintenance in Dubai, provides the highest level of dependability and skill. Our professional technicians provide timely and efficient solutions, paying close attention to every AC-related demand. We also keep in mind your happiness and assure the proper operation of your cooling system by providing transparent service and personalized maintenance programs. Our Services will keep you cool and comfortable. So, call us immediately and let us be your trusted cooling partner!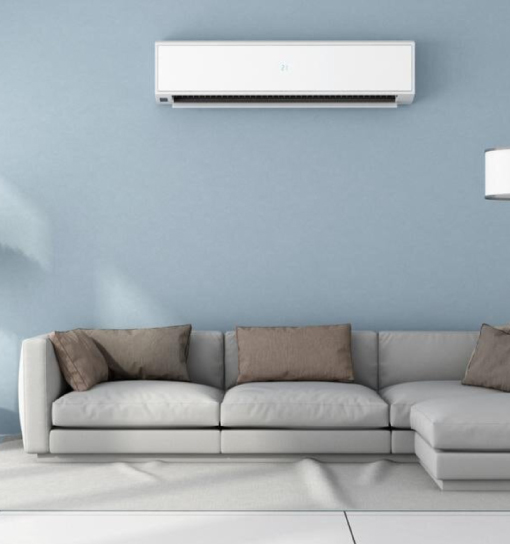 Why should you choose us?
There are compelling reasons why you should use Dream Cool Air Conditioning Services (Dreamcoolacs) for all of your cooling needs while looking for an AC maintenance company in Dubai. Here's what sets us apart from the competition: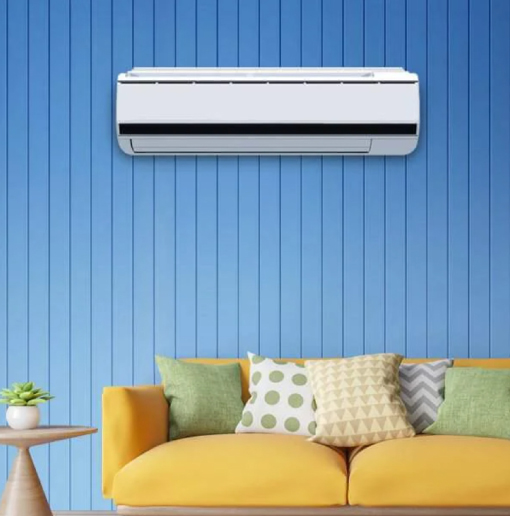 Expertise and Experience:
With years of industry experience, our skilled technicians have faced and effectively handled a wide range of AC-related issues. We have the experience and expertise to handle a wide range of AC models and brands, guaranteeing that your cooling system is properly repair.
Comprehensive AC Maintenance:
Our AC maintenance services extend beyond a simple check-up. We perform complete inspections, clean air filters, inspect coils, test electrical components, and check refrigerant levels. Our thorough approach ensures that your air conditioner operates efficiently, offering ideal cooling performance.
Transparent Pricing:
We believe in honesty and transparency at Dreamcoolacs. Our price is reasonable and competitive, with no hidden fees. So, we provide clear rates and explanations so you know precisely what you're paying for, allowing you to have a piece of mind and trust in our services.
Customer Satisfaction:
The satisfaction of our clients is at the center of everything we do. We take the time to understand your individual needs and design our services to meet them. We appreciate your feedback and try to constantly meet your expectations, making your comfort our priority.
Emergency AC Repairs:
AC problems can occur at any time. As a result, we provide 24-hour emergency AC repair services to address essential issues as soon as possible. When you choose us, you can be confident that assistance is only a phone call away.
Customized Maintenance Plans:
We recognize that different AC systems require different levels of maintenance. Our experts can build personalized maintenance schedules to meet your individual needs, increasing the life of your air conditioner and lowering the chance of severe malfunctions.
Junaid
Staff was given a heads-up that he was on his way and arrived exactly on schedule. After determining the issue and providing me with a few replacement alternatives, he had us back up and running with a new digital thermostat installed and tested within an hour of his arrival. a very pleased customer!
Michael
From the simple and helpful scheduling to Dream Cool's excellence, honesty, and dependability as a professional, To everyone and my closest friends, I heartily endorse Dream Cool AC Service. There isn't a better firm out there
Bairstow
For many years, I have had a rental property in Dubai with several a/c issues. My overall best a/c repair experience was with Dream Cools. I would strongly suggest them to anyone since they were punctual, effective, quick, and extremely reasonable.
How often should I maintain my air conditioner?
Your content goes here. Edit or remove this text inline or in the module Content settings. You can also style every aspect of this content in the module Design settings and even apply custom CSS to this text in the module Advanced settings.
Can AC Repairs Be Avoided in Dubai?
Absolutely! In fact, periodic air conditioning maintenance may cut repair expenses by as much as 80% during the system's lifetime. How so? Because our technicians carefully check, clean, and adjust the components that require it during AC Maintenance services. This helps us to detect and fix minor wear and tear concerns before they become larger AC Repair Dubai difficulties.
What types of air conditioners do you service?
We offer AC repair services for all sorts of air conditioning equipment, including window air conditioners, split air conditioners, central air conditioning systems, and portable air conditioners.
How long does an AC repair normally take?
The length of an AC repair Dubai service is determined by the intricacy of the problem. Minor repairs may be accomplished in a matter of hours, however, significant repairs or component replacements may require more time. Before beginning the repairs, our professionals will inspect your AC unit and offer you an approximate time frame.
Can you also assist with monthly AC maintenance?
Absolutely! We provide frequent AC maintenance Dubai programs in addition to AC repair services to keep your AC unit functioning smoothly and avoid any possible problems. Regular AC maintenance will help your air conditioner last longer and run more efficiently.
Why should you choose Dream Cool for AC services?
Dream Cool is providing its best AC Services like AC Installation, AC Maintenance, and AC Repair Dubai services for more than two decades. We have done a lot of individual residential and commercial projects with customer satisfaction and perfection. We have qualified and experienced technicians and staff for your home comfort. We are without a doubt the best AC Service providing Company.
Is it necessary to service my air conditioner once a year?
The easiest approach to stay ahead of any problems or expensive AC Repair Services is to service the AC once a year. A faulty system in excessively high conditions is not only inconvenient but also dangerous. A yearly tune-up by a skilled and certified Dream Cool specialist ensures that your system is clean and running effectively and safely.
Will installing a new air conditioner save me money?
Absolutely. An air conditioner that is only ten years old may be up to 60% less efficient than a brand-new basic unit. Today's energy-efficient versions provide significantly greater cooling with significantly less electricity, lowering running expenses.
How can I determine whether my air conditioner needs repair?
Poor cooling performance, strange noises, peculiar odors, frequent failures, and excessive energy bills are all symptoms that your AC unit needs to be repaired. It is suggested that you arrange an AC repair service if you observe any of these problems.
Do you offer emergency AC repair services?
Yes, we understand that AC breakdowns can happen at any time. That's why we offer emergency AC repair services 24/7. Simply give us a call, and our team will promptly respond to your AC repair Dubai needs.
Do you provide a warranty on your AC repair services?
Yes, all of our AC repair and AC maintenance Dubai services come with a warranty. The warranty term may differ based on the kind of repair or the components used. Our customers are our primary concern, and we stand by the quality of our work.
How Dream Cool does offer the best services to others?
Dream Cool is licensed and officially registered as an AC servicing company for its AC Installation and AC Repair and AC Maintenance Dubai services. We have all legal documentation and go accordingly to the Dubai, UAE all trading and servicing laws announced by the Dubai government and we are following them as they are. That's why Dream Cool is the best AC servicing company prior to others.
AC is not working properly?
Contact Us Today!