Split Air Conditioning system
Split Air Conditioners in Dubai are becoming common and grabbing space from traditional Window ACS because of convenience.
Dubai has increased demand for split air conditioning due to its being one of the hottest climates in the world. Due to the technology revolution in Dubai, split air conditioners, which exist in all residential and commercial structures in the city. They are also replacing the conventional window AC. As a reputable and client-focused HVAC service provider, Dream Cools AC Systems LLC suggests the Split Air Conditioning System to its clients.
Why do we prioritize split air conditioners?
As we know, Dubai is a state with the hottest summers. Even in the winter, it appears to be summer. Dream Cool has various reasons to recommend this technology in such an atmosphere.
High performance with no irritation
Split AC systems are more effective and quieter than Windows ACs in Dubai. This specification makes them ideal for both adults and young children. Another feature that Split AC provides is the duration of cooling the environment of the sitting area. It changes the climate in very few moments, while conventional ACs consume a lot of time.
Keeps your room window free
The split system are moutable high on a wall, in any location you choose within a unit or property. and does not require a window for installation like some other air conditioning systems do. Contrary to ducted air conditioning units, which need meters of internal duct systems within walls and cavities, split system air conditioners may fit in any room and don't need an inner wall cavity.
Due to their low initial cost, ease of installation, and long-term cost savings, split system air conditioners are ideal for investment. One can manage expenses and reduce energy usage when the split ac unit runs at the proper temperature.
Maintenance is relatively easy
Split system air conditioners require only a filter once a month and are simple to maintain. This feature is great for landlords and tenants since it minimizes service and upkeep. Some filters are cleanable and reinstallable in the system, while sometimes new filters can be placed in their place. Split-system air conditioners in neat and small forms make maintenance simple for tenants and property owners.
Frequently Asked Questions
What are the common factors to imagine while buying a split AC?
When going to buy a split AC, you should consider a few things:
Room space
Prices of AC
Always choose the best company
Cooling quality
Electricity efficiency
What is the life of a split AC?
A split AC can survive for 20 years at least. Otherwise, its life is up to your servicing and maintenance routine.
What are the benefits of split ACs?
A split AC is excellent to buy as it provides many benefits to consumers, such as being pocket-friendly to buy and energy efficient too. They do not require ample space, and their maintenance is too easy.
What is the ideal temperature for running the split AC?
When the season is scorching, you have no option but to run it at 20 degrees. The best
temperature to provide the optimal temperature in good weather is 26 degrees Celsius.
Is a split AC suitable to run for 24 hours?
A split AC can run for 24 hours thanks to modern technology, but giving it a few hours breaks in between is best.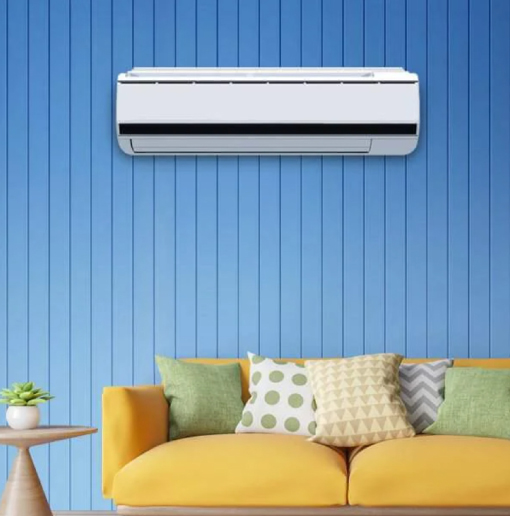 AC is not working properly?
Contact Us Today!