One element of HVAC cleaning is duct cleaning. Everything in your house eventually becomes dirty. Therefore it's always a good idea to improve the air quality. Research shows that cleaning HVAC system parts, including fans, heat exchangers, and cooling coils, may increase efficiency. This could result in a longer working life and potential maintenance and energy cost reductions. But the question is, Does Duct Cleaning Make A Mess?
An expert and knowledgeable ac duct cleaning provider know how to use negative air pressure systems and seal problematic grills and regions. This guarantees that your air ducts are spotless without getting dirty throughout the cleaning procedure. Professional cleaners are also skilled at causing as little disruption as possible to your home.
Does Duct Cleaning Make A Mess?
If the heating and cooling systems' sheet metal enclosures are not properly sealed during an air duct cleaning. The particulate matter will escape into the home and surrounding areas. It is essential to ensure that the technician covers each vent opening, understands the ducting layout, and properly zones off your furnace airways.
What Leads To This Mess?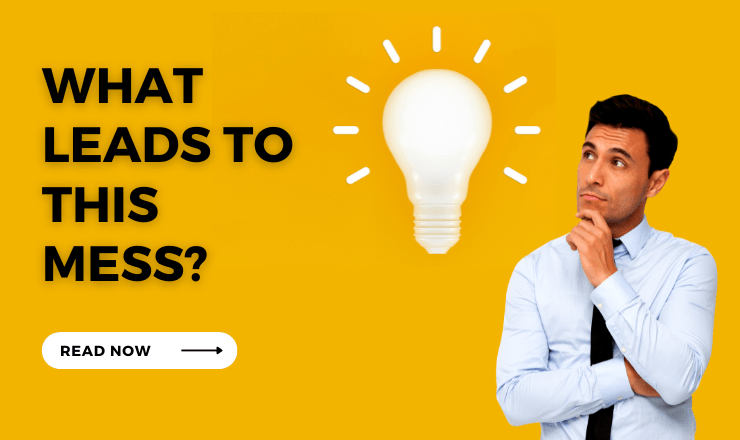 Don't attempt to clean your ducts alone because you lack the necessary skills and training. Otherwise, your house will end up being quite messy. Especially considering that duct cleaning calls for concrete machinery to blow and suction the dirt and debris from inside the duct.
The debris will exit all of the air vents because the ducts are now attached to them, and this will happen while cleaning. Your entire house will therefore feel dusty. However, you might employ experts to do the cleaning because duct cleaning is required. They won't generate a lot of waste, either.
Is Cleaning Ducts Risky?
Does Duct Cleaning Make A Mess, and is it risky? People with asthma may experience adverse reactions from air pollution, such as runny nose, sneezing, and wheezing. You might need to clean the ductwork after removing the loose debris to eliminate the risk of bacterial accumulation. Chemicals will be required for this, which could be risky if not used correctly.
An experienced duct cleaner will know the proper chemicals to utilize in commercial and residential settings. Additionally, the specialist will know the appropriate concentration to employ to prevent harming the ducting or putting the plants.
How to Avoid a Mess during Air Duct Cleaning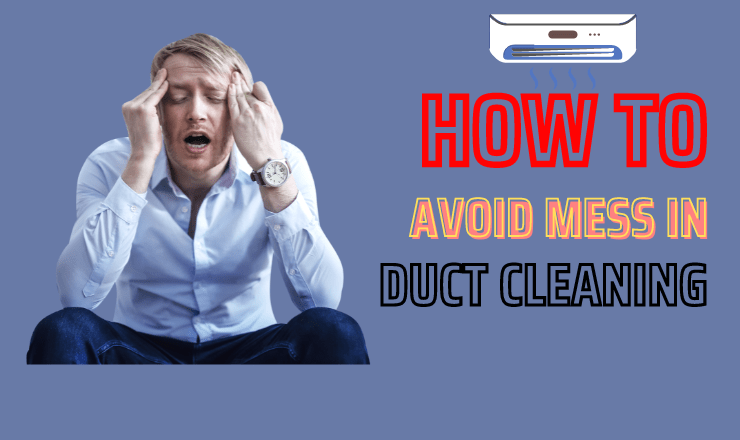 Wrap Every Vent Register
Does Duct Cleaning Make A Mess? Yes, it does. Before beginning any duct cleaning, the expert should visit your home with you to acquire a sense of the layout of your ducting system. The technician should close all appropriate registers and cover every vent throughout this tour using a device known as a "Duct Mask" or "Grill Mask." It is a sticky film that comes in several colors and ought to cover your vents. It is thicker and stickier than saran wrap but otherwise similar.
This makes it more difficult for any tiny particles to escape during cleaning. When the duct cleaning vacuum runs, it not only collects any loose dirt but also aids in generating a more excellent suction. Ensure that your specialist is appropriately sealing all vents.
Underpowered Apparatus
Before hiring an air duct cleaning company, you should be informed of the tools they use. As there are many dishonest ones. How much CFM the vacuum pulls and if it is HEPA-rated should be among your top concerns before hiring any cleaning service. Move on to the next company if they state it is less than 5000 CFM.
Anything less than that standard won't have the force or suction to remove all the heavy and tiny material in your ducting system. Fire them before they even begin if they lie and arrive with anything resembling a Shop device with a rotating brush coming out of the hose! On this, you may rely on us. You face a significant danger of having junk remain in your ducts and belongings because you won't get a thorough cleaning.
Recognize Ducting Layouts
Knowing and being able to picture your home's ducting system separates a competent duct cleaning business from an average duct cleaning company. While performing the walkthrough with you, the technician should be picturing how everything is connected to your trunk lines and furnace. From there, the expert has to know precisely where to begin and end the cleaning.
Always start cleaning air ducts on the highest floor and at the vent farthest from the furnace. To clean your trunk lines, the technician should begin on the second level and make his way down to the first floor, then finish in the basement. A professional will undoubtedly leave a mess in your air ducts if they do not entirely clean in this order.
Correct Zoning
The technician must now choose whether or not to zone off your trunk lines for maximum suction after developing a strategy for cleaning your air ducts without creating a mess. Larger homes with unusually extensive trunk runs necessitate zoning.
If an air duct cleaning firm cannot acquire the necessary suction and airflow to take up the material, it will block off a portion of your ducting. Your trunk lines are divided in half, and after one side has been cleansed, the zones will switch. Cleaning your ducts properly requires properly zoning them off. If the firm doesn't take this vital step and the house needs to be zoned, they usually don't have adequate suction power, and the likelihood of getting debris is higher.
Carelessness & Poor Training
If proper care and planning are not considered, air duct cleaning "blowouts" and messes are frequent. Does Duct Cleaning Make A Mess? The likelihood of a mess in your home is significantly reduced by the years of knowledge and perfected air duct cleaning techniques of a qualified duct cleaning business. You'll discover that some companies don't even bother to determine how your ducting is laid out. Let alone cover every vent cover. If you see this, there's a good possibility you'll have to pay more for a cleaning crew to clean up the mess.
Get knowledgeable about this industry for your benefit. Employ only businesses with a strong track record and reputation. Additionally, they ought to be up about their method and respond to any queries you may have. Finally, carefully read their reviews.
Conclusion
If you choose the wrong firm and are unsure what to look for, air duct cleaning might become a mess. Hopefully, this advice will help you comprehend the process better. It enables you to pick a reputable air duct cleaning business that won't cause a problem in your house. Feel free to contact us. Please permit us to direct you in the right direction. And we'll let you know Does Duct Cleaning Make A Mess.
More Blogs:
1- Is Duct Cleaning A Waste Of Money?
2- Is Ac Duct Cleaning Important In Dubai?
3- The Best Ac Fixing Services In Dubai By Dream Cool